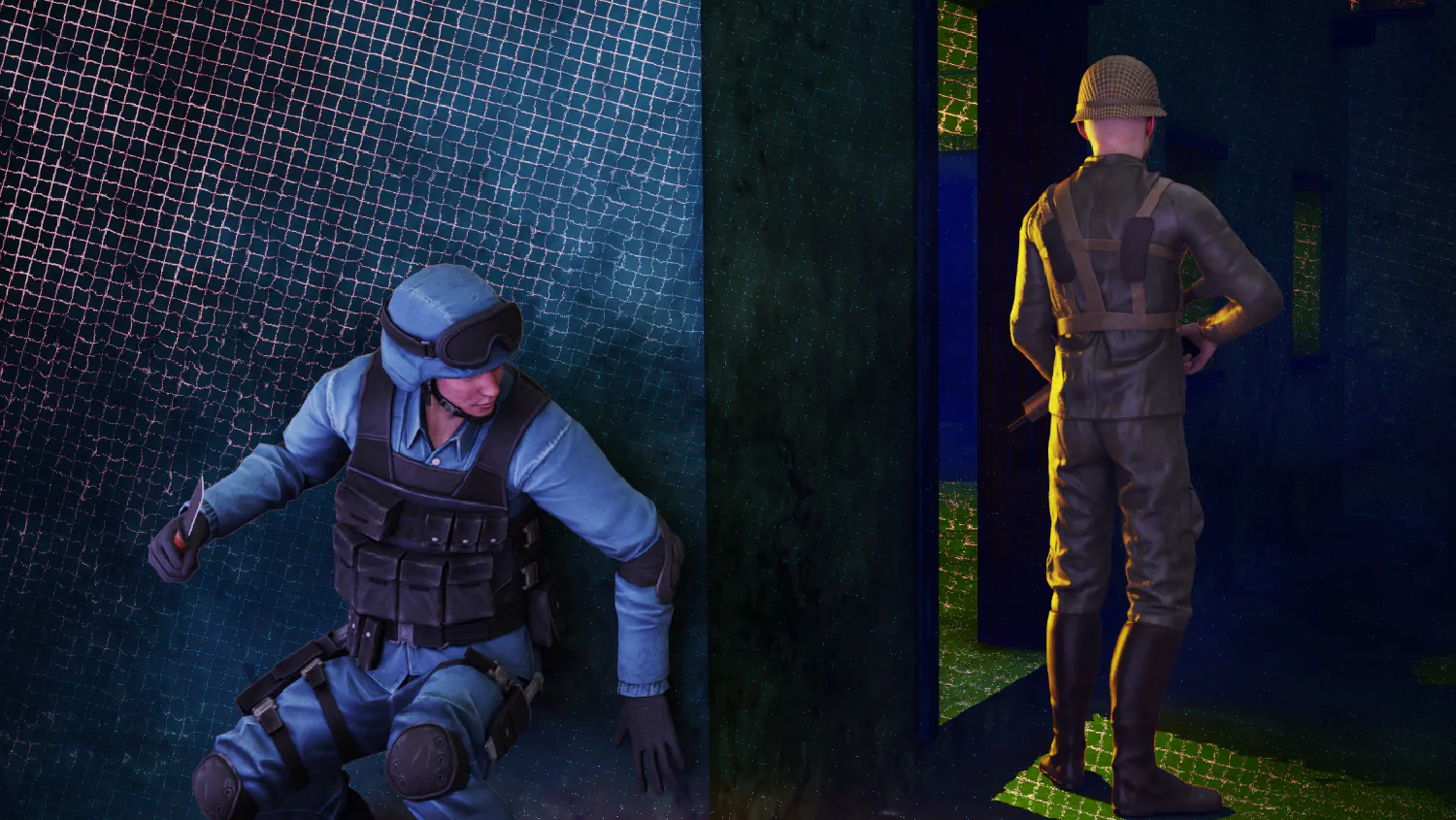 K.I.A is an old-school hard stealth first-person shooter game that doesn't take itself too seriously. Dive into the world of espionage, sabotage, and cunning heists as you play the role of Jack, a war veteran imprisoned for his past war crimes. An enigmatic agent from K.I.A offers him freedom in exchange for his unparalleled skills.
Early Development Montage
Gameplay - Tutorial level
Screenshots from K.I.A
Story Plot
Jack's journey begins when he gets an unexpected visit from a K.I.A agent. The game's plot revolves around the following mission types:
Sabotage Enemy Plans
Steal Equipment
Execute Targets
Execute Heists
Steal Transport
Mechanics
Emphasis on Stealth: The game encourages players to rely on their stealth and cunning to achieve their objectives.
Special Gear: K.I.A provides unique gear and gadgets to aid players in their covert missions.
Neck Stabbing: A swift and silent takedown option for the ultimate stealth experience.
Story Mode
The game features an engaging narrative that unlocks various challenges for maps as you progress through the storyline.
Challenge Mode
For those seeking a true test of their skills, K.I.A offers a challenging mode that is both difficult and time-bound. Unlock these challenges as you play through the story.
Note From the Developer
This game is a passion project created by a single developer. It's designed to capture the essence of old-school hard stealth games that start off challenging but become incredibly satisfying as you master them. If you're a fan of such games and enjoy speed runs, this game is tailor-made for you.
Play The Demo And Wishlist Now
Don't miss out on updates and release notifications. Add K.I.A to your Steam wishlist today!
Download Press Kit