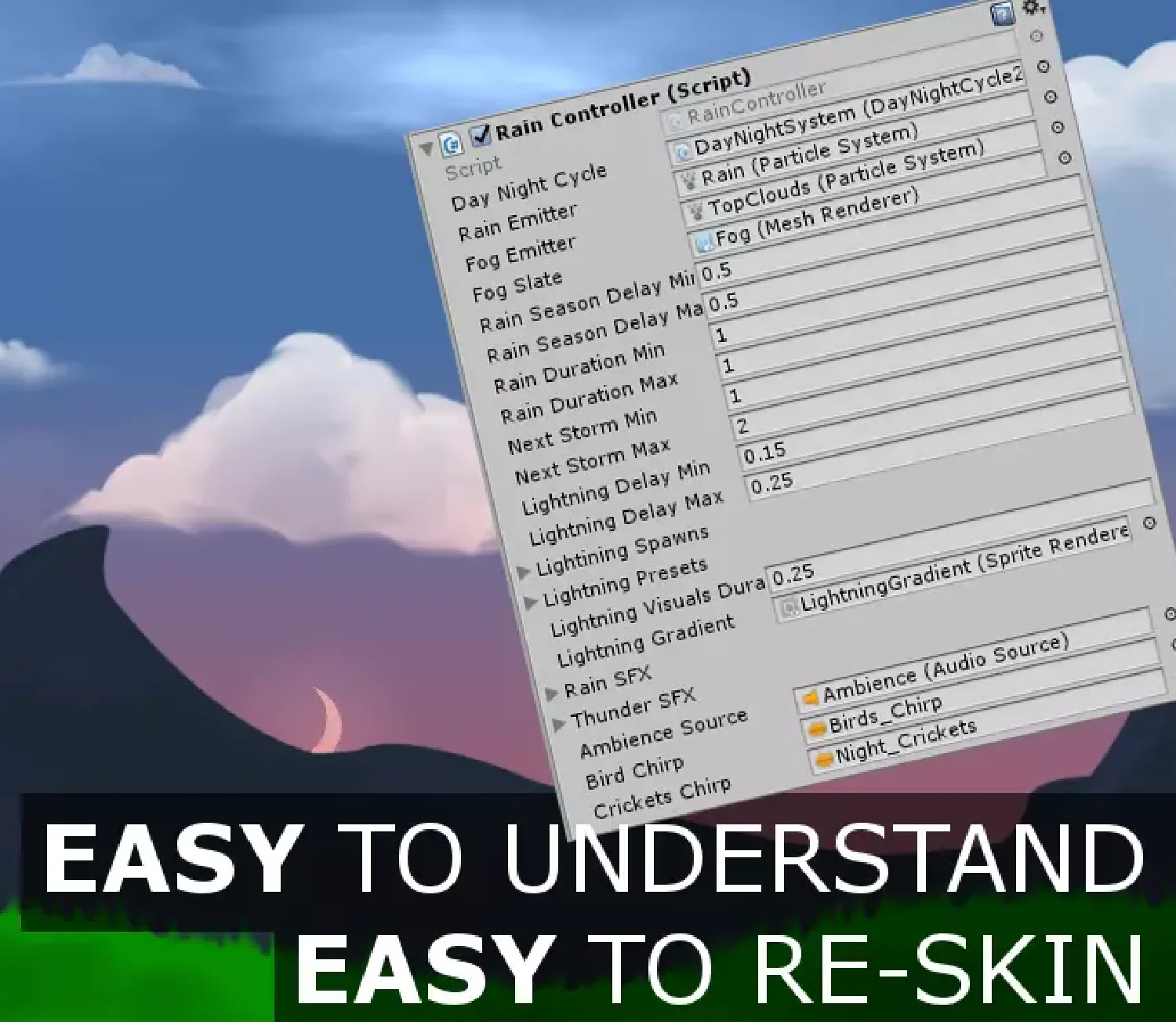 2D Seasons - Day Night Cycle and Weather
2D Seasons - is the best system if you are looking to implement a decent day-night cycle with weather effects in your game. Everything works out of the box: just drag in the prefab, adjust the settings according to your needs, and you are good to go. This system also gives you the freedom to choose the effect you want to play with just one line of code and with a smooth transition.
Demo
Note: If you encounter any issues while loading the player, please ensure that none of your browser extensions are blocking it.
Get it here